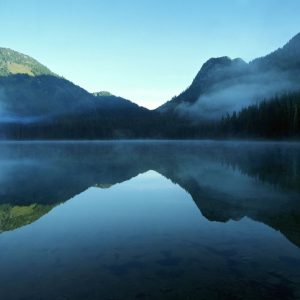 As a money management professional, you've probably heard a lot of your colleagues talk about "someday" when it comes to succession planning. Maybe you've even started thinking about "someday" yourself.
"Someday, when we're not in growth mode, I'll have time to plan for the long term"

"Someday soon would be a great time to start thinking about selling the business"
If there's one thing I learned from my own experience selling a money management firm, it's that you should never wait to start planning realistically for a "someday" that will be here sooner than you think. 
Does your future happiness and financial stability depend on a successful exit plan? If you're over 50, it's time to take action NOW.
It's time for a "Second-Half Strategy."
"Someday" is not a succession-planning strategy
For many years before the sale of our business in 2012, opportunities to monetize seemed to crop up regularly for my partners and I. It made us feel relaxed about succession planning. because we assumed that there would always be someone eager to buy. So, we coasted on autopilot and didn't really think much about our someday—until our someday showed up and we were less prepared than we'd thought.
In the end, fortunately, we had a successful transition. But we could have made it much easier on ourselves.
Since then, I've spoken to and worked with many investment professionals over 50 about their own plans and circumstances, and I realize just how typical my own experience had been. Among money management professionals, there is a consistent belief that emerges time and time again:
We believe that there is still time to deal with succession planning…someday.
Owners and professionals who share this belief seem to fall into two groups:
Those who had been focused on growing their business, and are now realizing—20 years later—that they've been living on autopilot;

Those who think that the 

thought

  they've put into their exit plan—like establishing a junior partner or having a recent valuation—means they're in good shape to sell their business at a moment's notice




By the time I meet them, the first group is often worried but frozen in place. They're, overwhelmed by the thought that it may be too late to monetize their business. The second group is typically suffering from a false sense of action.
Succession Planning in the Second Half
In the first half of life and career, most of us strive and drive to build our business. It's natural that we focus on the seemingly urgent tasks that trump the more important and impactful ones. It seems like everything is urgent as you work IN your business, not ON your business. We spend a lot of time reacting to what is going on in the market and with clients rather than being proactive about future growth.
But now you're in the second half.
If you're over 50, and you've been putting off your exit strategy, deep down you may already know that someday is now. It's time to develop a peace-of-mind second-half strategy by spending time on those areas that have the most impact:
Strategic Planning

Next Chapter Vision

Relationship Building

Personal health
Are you in your second half? What differences can you make in your day-to-day schedule to commit to impactful, long-term strategizing?
Click here to download our complimentary report- "5 Questions Business Owners Never Ask and Should, to Create a Succession Plan that Works "