Step back to discover what matters most for legacy and succession
Assess and elevate buy-in to design a plan that works
Launch your journey with confidence and support
What you have built is too important to leave to chance.
Is the global crisis shining a spotlight on what's not working for you and the sustainability of your business?
Are your days a blur of activity more than ever leaving you struggling with how to balance client care with leading your team?
Is uncertainty about your plans creating tension in your relationships with your partners and potential successors?
Has communication broken down blocking buy-in from your team for the mission and what you are building?
Have you lost people critical for you achieving your aspirations and hiring feels impossible?
Are you growing worried about your probability of leaving a legacy and monetizing your business?
Succession planning doesn't have to be a struggle. Real engagement, real planning matters now more than ever.
Get the customized support you deserve.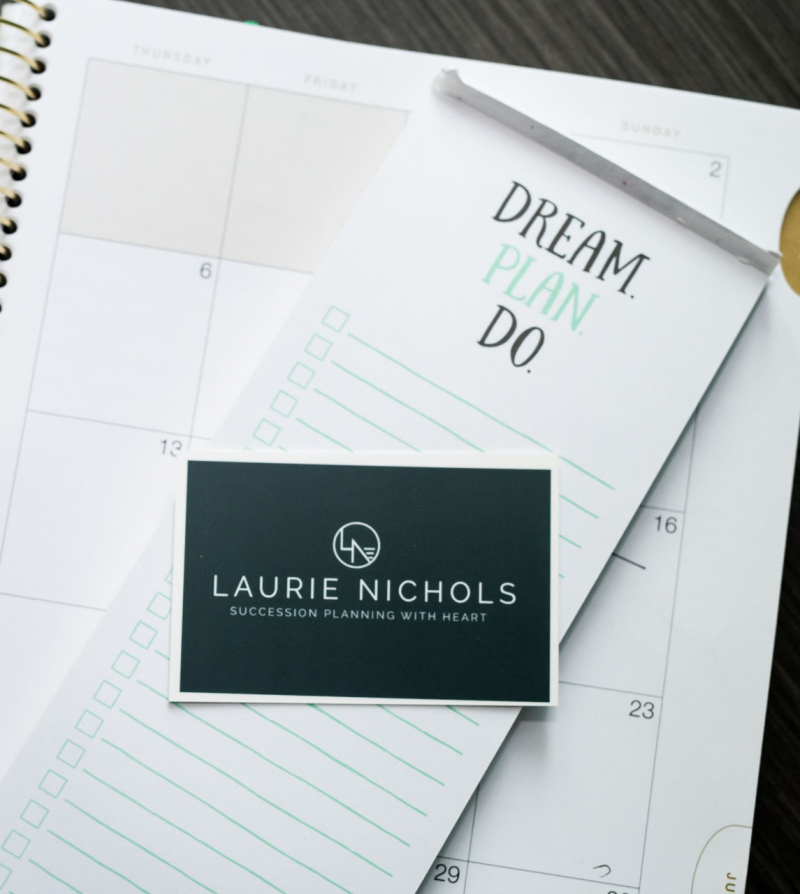 Clarity is confidence. You don't have to go it alone.
Let's work together to:
Together we'll determine what you really want NOW for your legacy so that you and your business thrive on this phase of your journey… starting right where you are.
Your plan to lead with confidence and set your business apart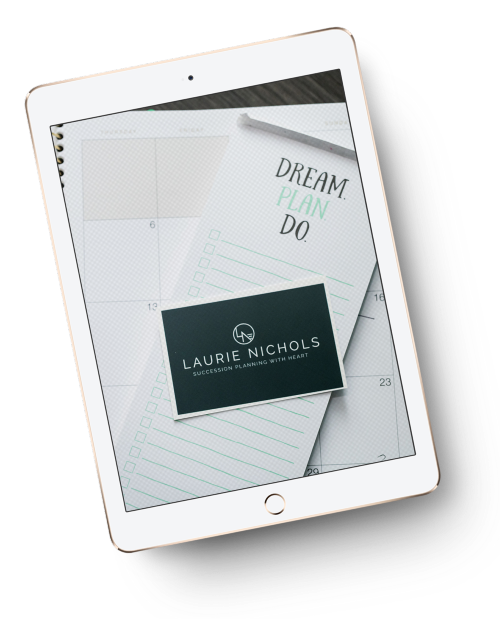 Download Our FREE PDF: The 5 Questions Business Owners Never Ask and Should, to Create a Succession Plan that Works.
I've been where you are.
I understand how isolating it can be to create and execute a real plan for your ideal succession. One that aligns with your vision for yourself, your team, and your clients.
Our work together will ensure you feel empowered, heard, and understood throughout.
Laurie brings over 30 years of professional service leadership experience to her work:
CPA and bank auditor
20+ years as Managing Partner
Lead role in a management buy-out, founder succession, and sale and transition of investment business.
You can do this. I can help.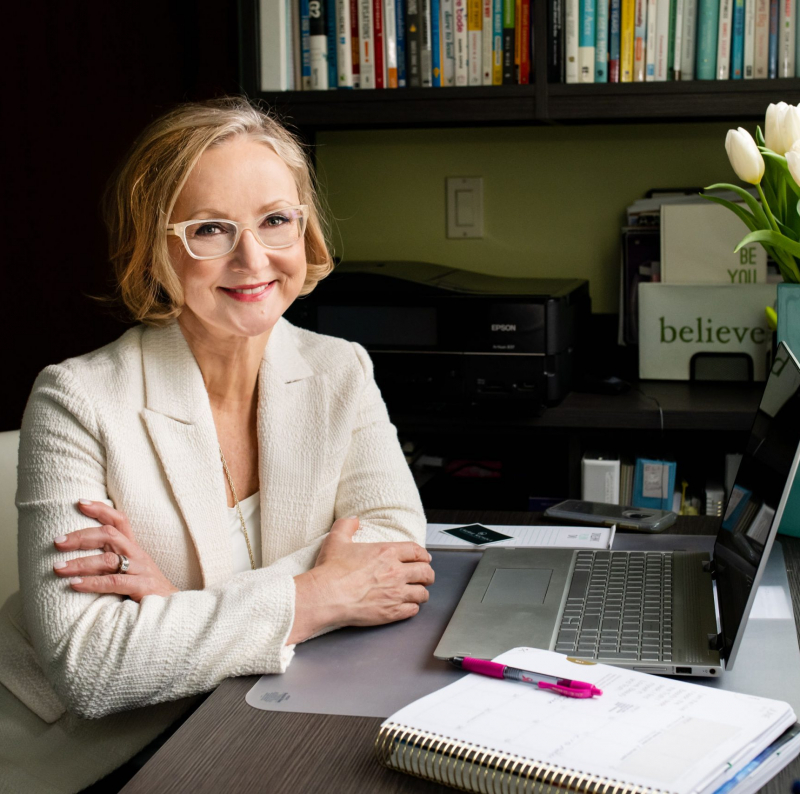 What is the true cost to you of putting off strategic succession planning?
Succession planning is an especially daunting process for entrepreneurial professionals reflecting on their life's work and contemplating their legacy.
The global pandemic has escalated these feelings and compounded the risk from the crisis already looming due to the growing number of shareholders approaching retirement age without sound succession plans in place.
For too many, this creates a "lose-lose-lose" formula for firm sustainability, shareholders and NexGen professionals.
What's the alternative?  Create a "win-win-win" by engaging in Laurie Nichol's proprietary Succession Success Formula. A win for owners.  A win for successors. A win for clients.  Effective and based in neuroscience, the formula is a framework for engagement focused on cultivating trust and necessary buy-in for successful leadership transition.
This program is for Founders/Owners who recognize the importance of proactive planning to lay the necessary foundation to ensure the legacy and sustainability of their business. Gone are the days of waiting for "someday" to come.
Let's get started.