Craft the living legacy and succession plan that's right for you.
To have a succession plan with heart means that everyone wins: the owners, the successors and the clients you serve. This isn't for everyone. However, if you're feeling like something is missing from the more typical, purely financial approach to long term planning, you're right!
My Triple-Win Succession Formula is a "people first" approach that was designed to support each client's unique aspirations for business succession.
A win for owners. A win for successors. A win for clients.
I deliver smart, heart-felt encouragement with a healthy dose of strategy. It's a formula for success customized for you.
What's the Triple-Win Succession Formula?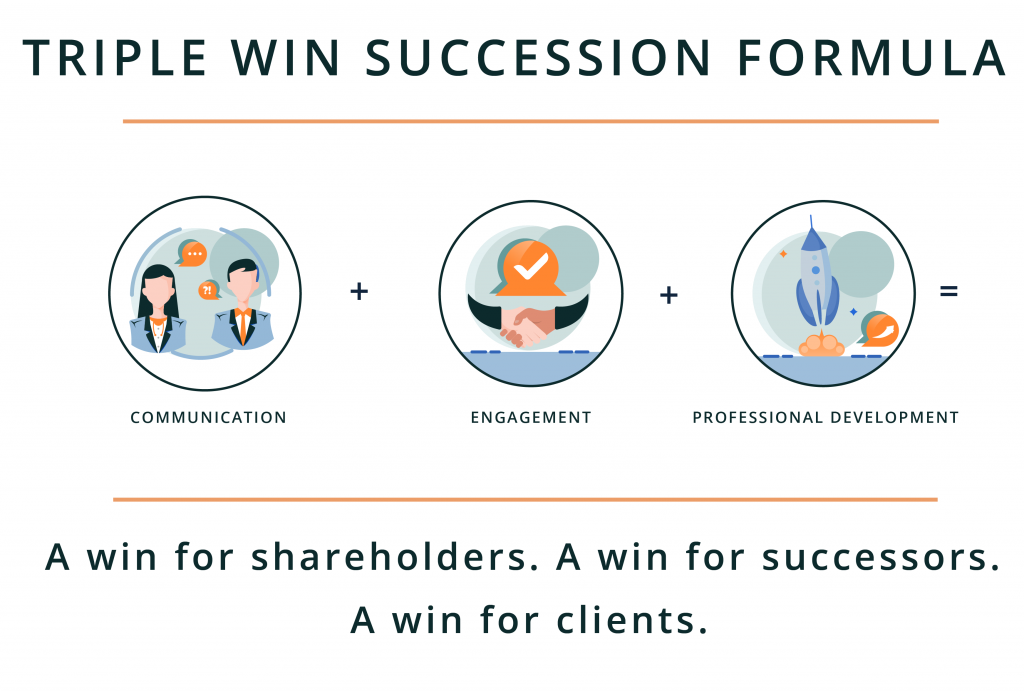 It's a "people first" formula for success, customized for you.
This customized approach brings together the three pillars of successful succession outcomes—
Communication + Engagement + Professional Development.
The goal? Confidently navigate a path toward a successful succession so that:

✓  Firm founders and shareholders leave a lasting legacy
✓  NexGen professionals develop into prepared and committed leaders
✓  Clients feel taken care of throughout the transition
NexGen professional, Brittany shares a powerful testament to engaging in the Triple Win Formula with Laurie.  Watch the video to hear the lesson learned from bridging the gap between herself as a successor and her firm's founder.
Get the customized support you deserve.
While helping firms design and navigate their succession plans, I also guide and support leaders and NextGen professionals with creating a customized plan for leadership development starting right where they are.
Create a mutually rewarding vision for success
Cultivate trusting relationships so that all feel more confident communicating transparently
Make sure you have clarity on your role and enjoy new levels of positive impact
Release you from the gnawing stress that triggers feelings of worry, frustration, and uncertainty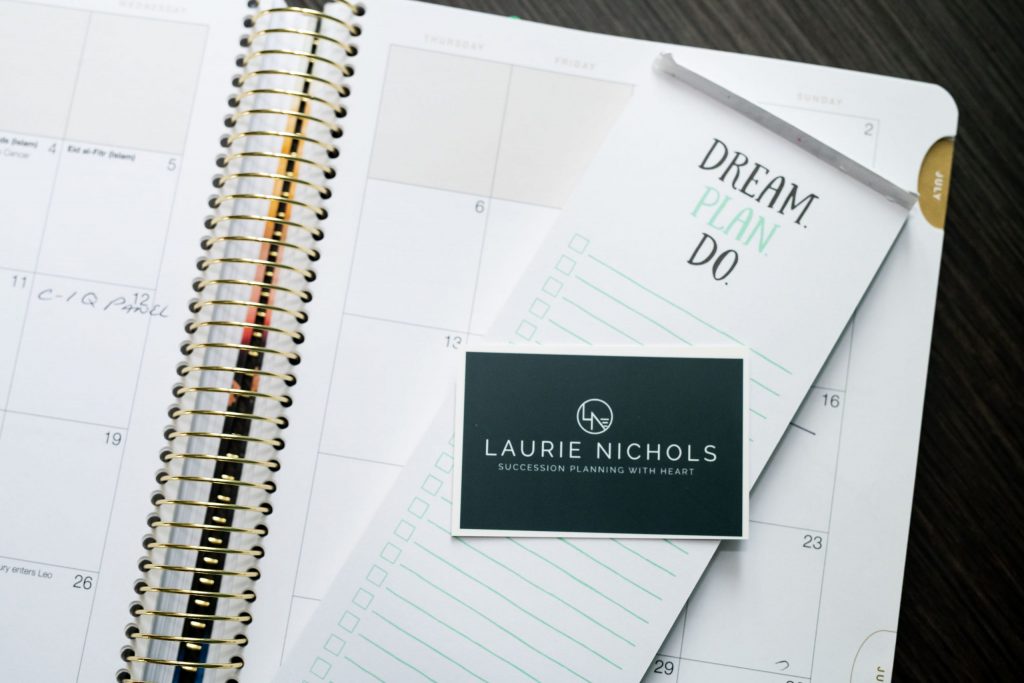 Succession planning doesn't have to be a struggle.
Get the customized support you deserve.
Are you ready to explore what a triple-win succession plan looks like for you?
Are you a NexGen Professional who's ready to maximize your path to leadership?
Looking for a retreat facilitator to accelerate your leadership team's succession readiness?