Leadership and legacy are created one relationship at a time.
Legacy. Leadership. Relationship.
I'm Laure Nichols and I partner with firm founders and their Next Generation leaders to kickstart the essential conversations that ensure mutually beneficial succession planning.
Wealth management professionals who want more from their business than just financial return share a core value: people and relationships matter first.
Your work and legacy have the potential for profoundly impacting the lives of your family, team, clients and your wider community.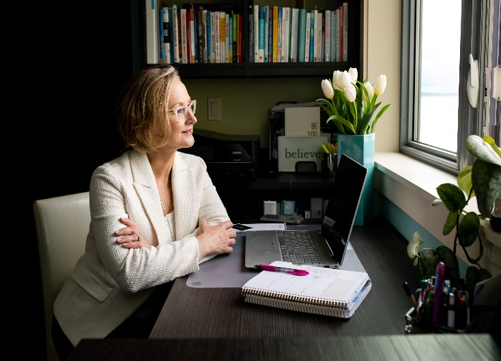 I've been exactly where you are.
As a former "NextGen" professional, a shareholder, and an owner, I've experienced the highs, the lows, and the loneliness that come with building — and eventually selling — an independent investment firm.
I experienced all the "feels": Frustration. Uncertainty. Anxiety. Elation.
In the years preceding the sale of my firm and my exit from the business, I was being physically and emotionally drained by a lack of transparent communication between partners, the absence of a clear succession strategy, and fear about what would be next in my own life.
But then I got clear about what mattered most to me – my real "WIN".
I was READY for my next chapter.
And this realization freed me up to make. it. happen.
Now, as a Certified Professional Coach and Registered Life Planner,
I help others do the same.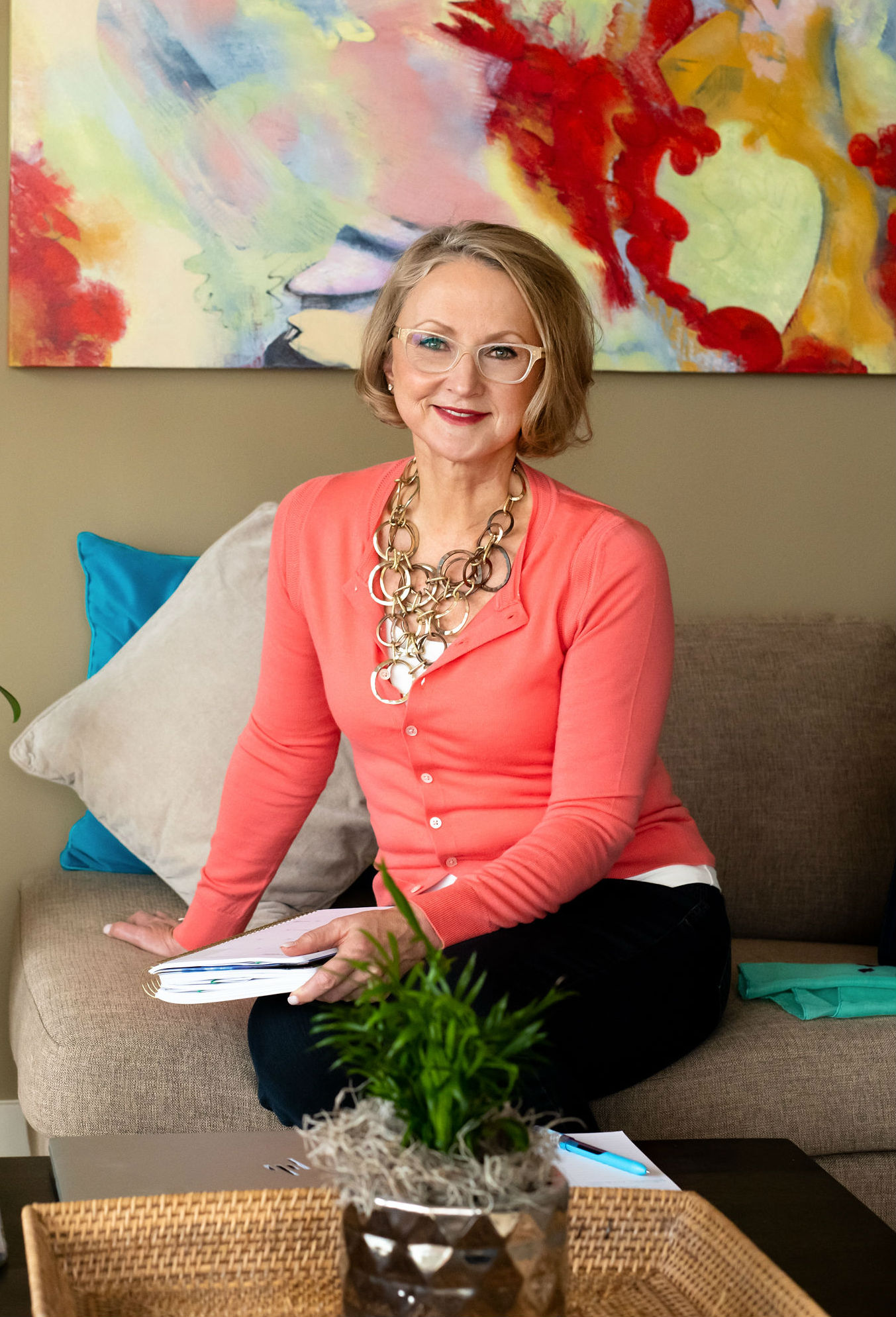 "My mission is to guide and nurture a successful and mutually beneficial succession experience for firm founders and their successors."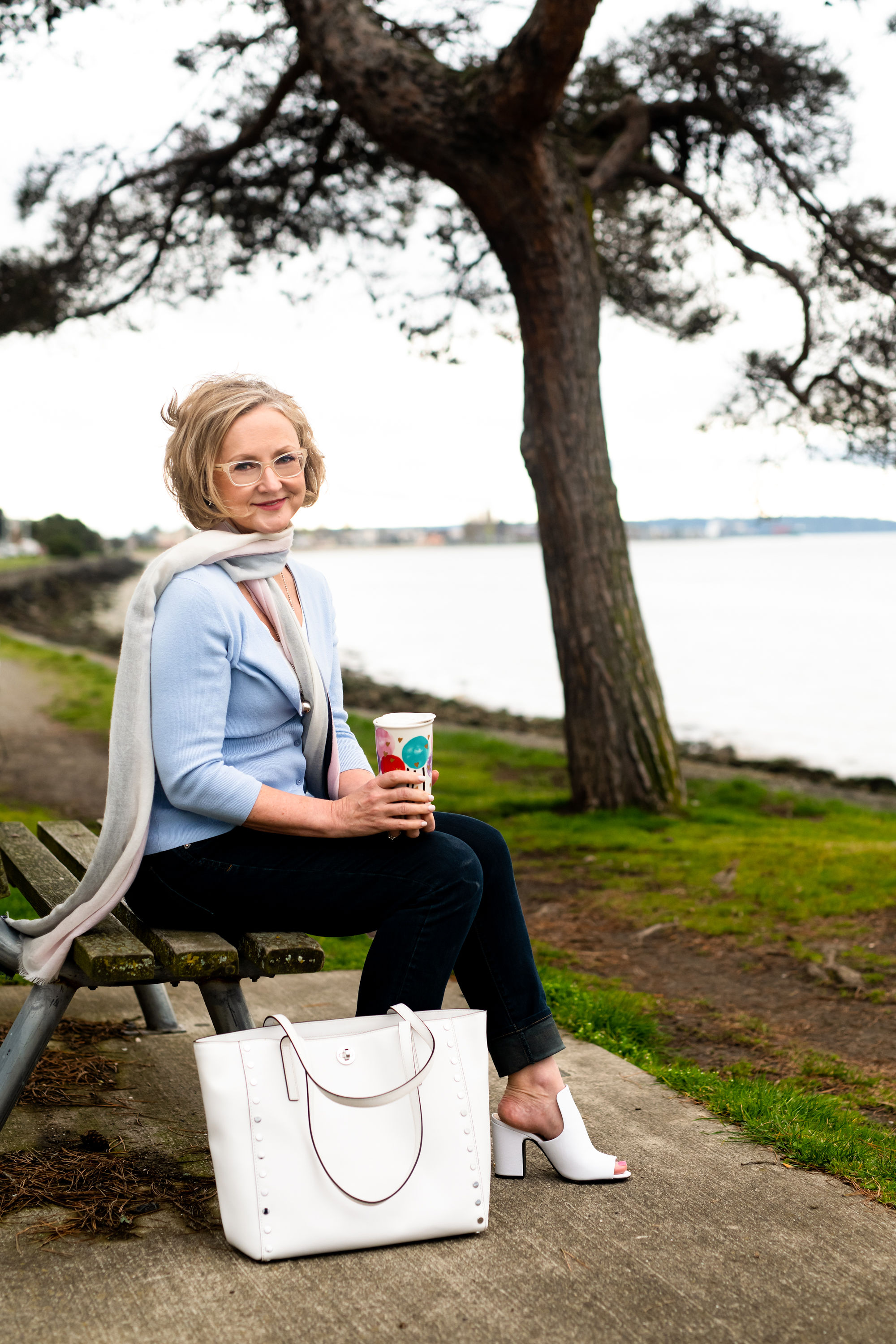 I'm a partner, guide and facilitator.
I support and guide my clients to fire up a vision so powerful that they inspire new levels of engagement to courageously take ownership of their legacy — now and in the future.
I bring 30 years of experience in financial services to my work:
CPA and bank auditor

20+ years as a Managing Partner in a money management firm (RIA)


Lead role in a management buy-out, founder succession, and sale of a registered investment advisor business
My experience is just the beginning.
Following the sale of my business, I followed my passion — working with other professionals to successfully navigate planning and implementation of mutually beneficial "triple win" succession plan. A win for owners, A win for successors. A win for clients.
As a Certified Professional Coach, Certified Emotional Intelligence expert and a Registered Life Planner (RLP) with the Kinder Institute of Life Planning, I've been supporting my clients to craft meaningful lives and legacies ever since.
Are you ready?
Craft the living legacy and succession plan that's
right for
you
.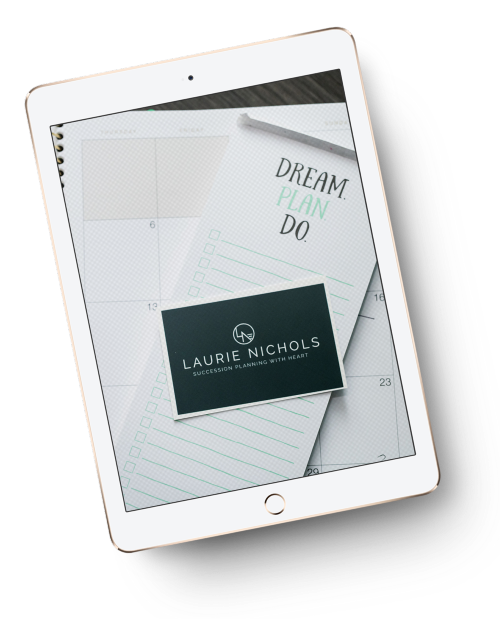 Download Our FREE PDF: The 5 Questions Business Owners Never Ask and Should, to Create a Succession Plan that Works.