Are you a NextGen Professional filled with hopes, dreams AND uncertainty?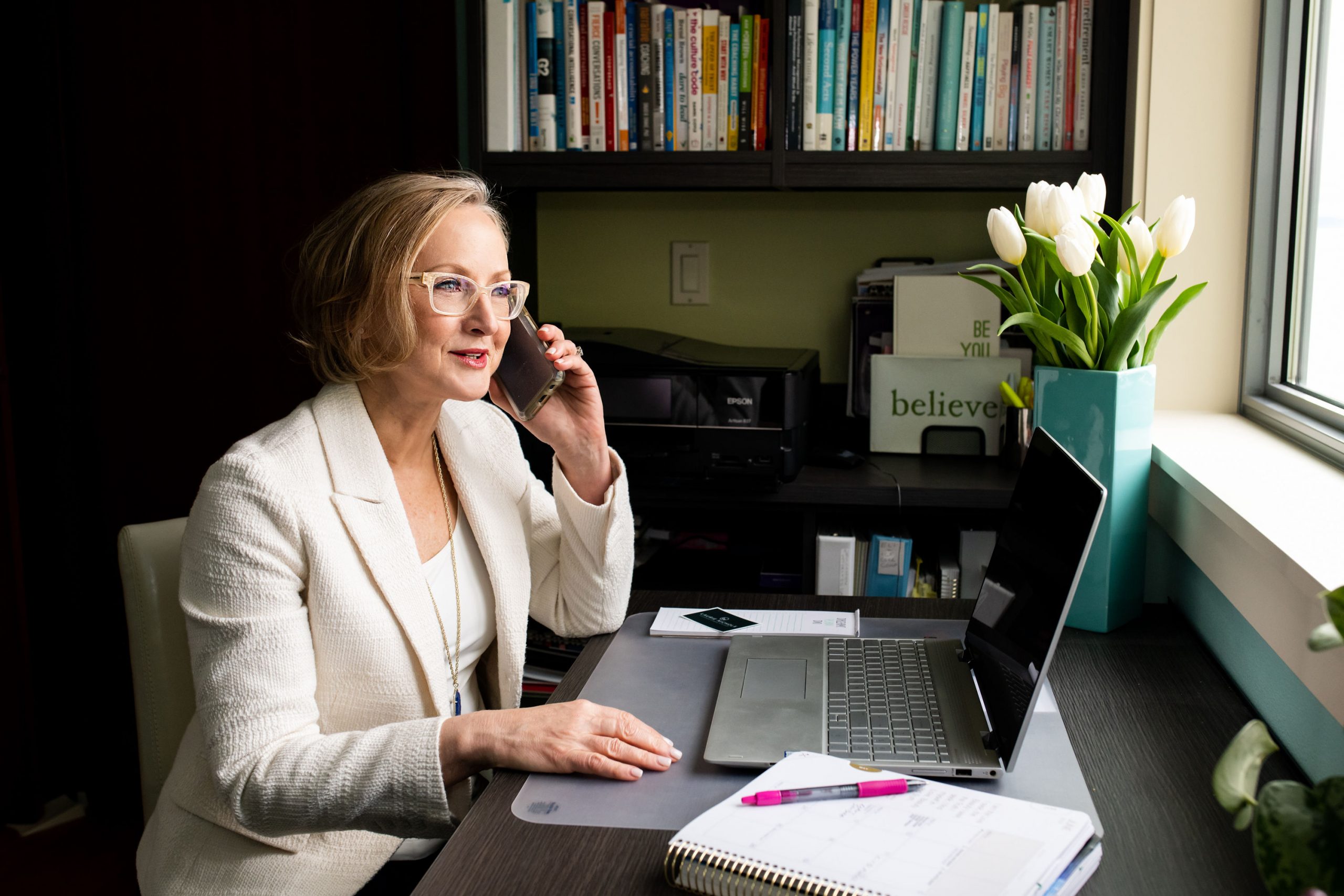 Many NexGen professionals find themselves at a crossroads, wondering whether they are in the right place, with the right people and on the right path for them.
A common challenge: How to confidently navigate their own career path as an advisor and tricky dynamics with firm owners to pursue ownership… or not.
If this resonates with you, you're not alone!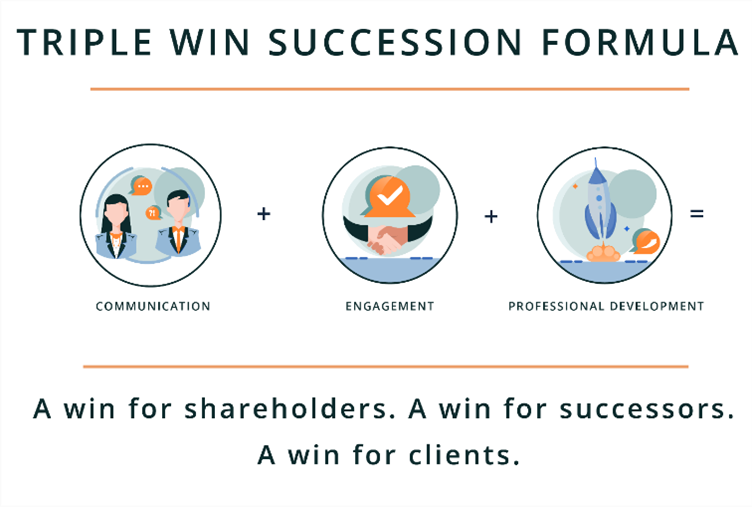 Recent surveys show that 73% of independent advisors have no succession plan…AND 96% of team members, including successors, feel a sense of risk and uncertainty due to lack of communication or consideration regarding planning.
---
I help NexGen leaders leverage the power of the Triple Win Succession Formula to become the "succession ready" leaders their business requires. A win for you, firm founders, and your clients.
You have been in your professional career for 8+years

You feel purpose in your work, even if you're not in the ideal situation

You are not a voting shareholder in the business you currently work for

You are READY to grow as a leader taking charge of your potential and impact
If the answer is "yes," you're what I call a "NextGen" professional.
 Vision. Passion. Purpose.

Growing a successful practice takes incredible focus and energy. LEADING a successful business requires a LEADERSHIFT from traditional ways of being and doing:
Rush and crush of a singular focus on growth

New investments: Time, energy, dollars committed to professional development

Transparent, effective communication that engages ALL stakeholders, including the team to cultivate trust, rapport and buy-in essential for achieving successful outcomes for all.
More contribution.
More impact.
More inclusion.
More financial success.
 IMAGINE with me:
No more uncertainty about whether you're in the right place

No more anxiety around feeling "stuck"

No more worrying about your future financial security

No more feeling like your hard work is unappreciated
 WORK with me:
Create a clear vision for your career AND your life

Enjoy peace of mind knowing you have a solid plan in place

Have a strategic partner in your corner supporting YOU

Grow your communication skills so that you are able to navigate your company culture with confidence
Don't sell yourself short.
Get support. Get clarity. Get going.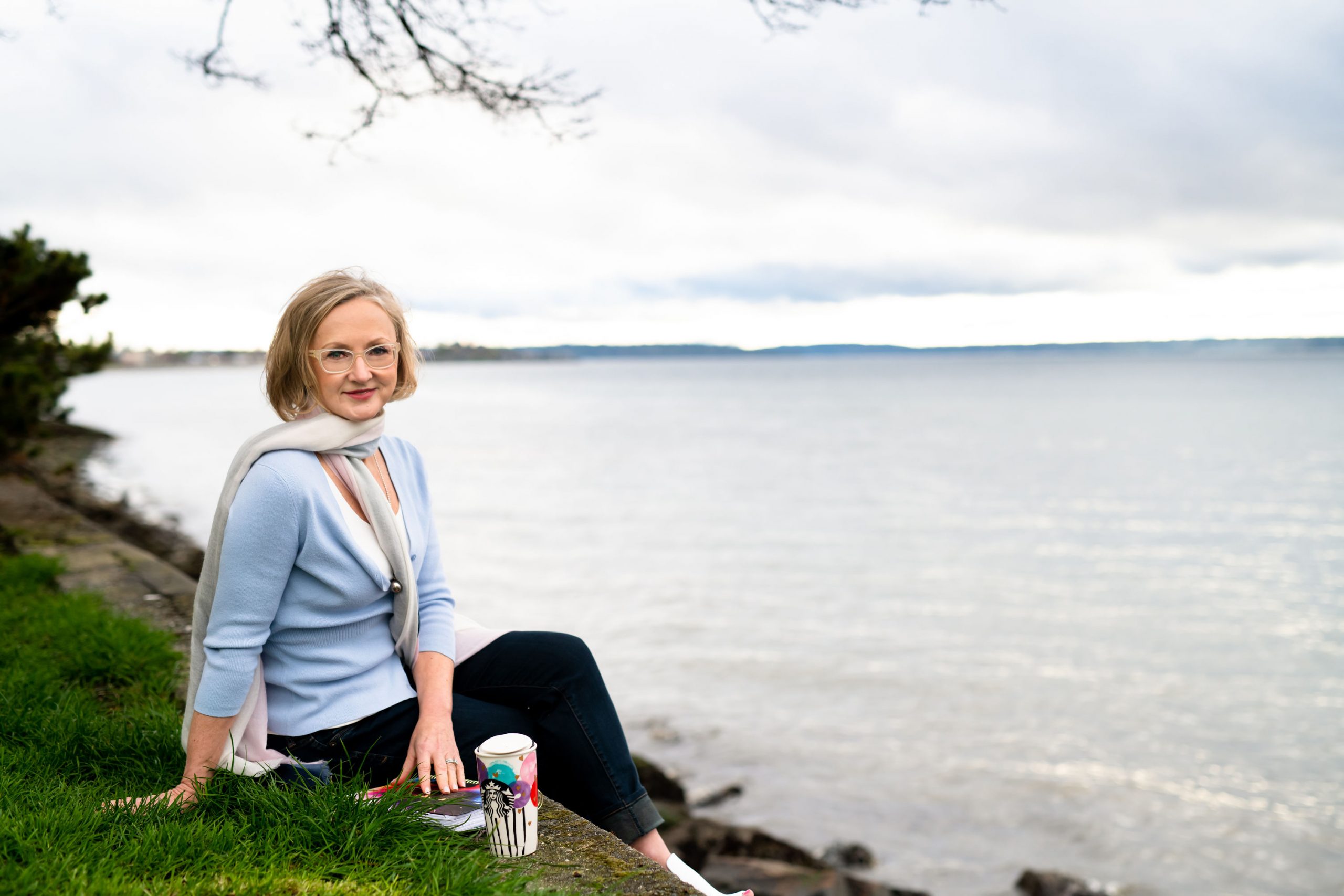 My coaching works because I'm your champion, your confidante, and your strategic partner. I'll hold you accountable to
your
vision — the truth of what you want — so you can stop settling and get after it.
Laurie has helped me find meaning and purpose to what I do. She has taught me how to use my core values to make decisions; and to not make decisions out of fear or because I 'should'. Through this process Laurie has helped me discover who I am and where I am going; it's quite powerful, really. I am aware, now, of the freedom I have to choose and to change; freedom I didn't really recognize before Laurie's coaching. With Laurie's help, I have created a personal mission statement. It unraveled for me a very definite path that helped me recognize why I do what I do and what energizes me - Laurie will call this 'this juice of life'. So eye opening and enlightening!
You can do this. I can help.