The #1 Obstacle to Successful Internal Succession or Selling Your Business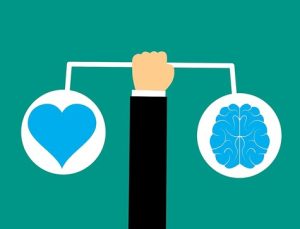 Whether you are preparing to prepare to plan, planning has started, or you are in negotiations for a succession event- internal or M&A- it's an emotional journey! Not surprising. For most RIA founders and other professional service firm founders, it's personal.  Business owners who start this journey lacking self-awareness of their own emotional stakes in the eventual outcome are not able to manage their emotional state.
A recent article provides a great summary of this important survey "The Heart of the Deal" conducted in partnership with DeVoe & Company and Allworth Financial.  Their survey confirms what (in my view!) is not a surprising discovery: Succession planning and just contemplating the sale of your business triggers worries and fear of change.  These are powerful emotions that can be an obstacle to effectively navigating the human dynamics at play within yourself, with your partners and team, and, importantly with your successors—internal or third party.
With all the breathless reporting on escalating valuations and M&A activities, it's gratifying to see attention being given to this critical aspect of the process. There is so much at stake for all involved beyond monetizing a business.
I hope you'll take a moment to read the article and download the survey.  Do you share the same worries as your peers?
The Heart Of The Deal: DeVoe And Allworth Survey Emotions Of RIA Sellers – Wealth Solutions Report

Clarity around your goals is the key to success
The survey looks closely at fears and motivations expressed by participating business owners.  One additional point to note is that the survey focused on those who have made the decision that seeking an outside buyer is their preferred path.  What's revealed is consistent with what I hear and see in my work with clients: fear of giving up control, concerns for staff, and selling to the wrong buyer.  For those hoping for an internal succession, an additional fear I consistently hear surrounds one of two issues:
Uncertainty about their successor(s) being ready
Fear they don't have or won't find an ideal successor
As a coach and guide, supporting the stakeholders in this process to engage with candor and empathy is at the core of my work.  It all starts with getting VERY CLEAR on defining a "win-win-win" outcome for all involved.
Why is this important to you as a seller?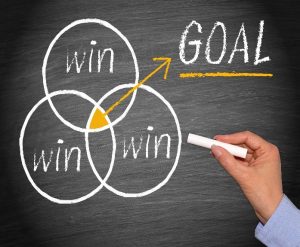 It's all about Succession Planning with Heart.  It starts with caring about and being crystal clear on that ideal outcome at the intersection of
What matters MOST to you—your win
What matters most to your successor/buyer—their win
What matters most to your clients—their win
When all your essential stakeholders (and you!) feel solid that, "your win is not at my expense and mine is not at yours," you can find common ground and greater ease with planning and negotiation.
Succession Planning with Heart requires self-leadership
My belief: Succession Planning with Heart is not only possible, but it's also essential for achieving a mutually rewarding outcome where everyone wins: the shareholders, the team and the clients you serve.
Are you ready to uplevel your leadership…
To expand your perspective on what you value most to include what's important to your stakeholders?
To make the time to reflect on and harness your emotions so that they support you in achieving a great outcome for all involved including you?
Making time for deeper reflection and cultivating your ability to manage your emotional state is at the core of "self-leadership" and what I like to call a leaderSHIFT.  A shift from the style of leadership that got you to this amazing place and yet is not likely to serve you and your team as you navigate this next phase of your journey.
Creating this "win-win-win" for you and your stakeholders can seem so simple; but it isn't easy.  If it was, more business owners would have succession plans in place!
And yet, this is the worthiest of goals.
As a coach and guide, I support business owners and their essential stakeholders in this process to engage with candor and empathy to minimize the "unmet expectations" that trigger emotional turbulence along the way.
Let's connect. to find out if you're ready for a personalized action plan so that you too have a clear path forward: a success plan for today and a succession plan for tomorrow.  Together we'll determine what you really want so that you and your business thrive on this phase of your journey… starting right where you are.
#successionplanningwithheart #successionplanning #succession #successors #mergersandacquisitions #winwinwin #leadershipdevelopment #peoplematter #emotionalintelligence