Lessons Learned Navigating the Tricky Path from Independence to Sale
Are you a stakeholder in your firm being "succession ready"?  The answer is yes if you are a founder, a senior shareholder or a potential NextGen Successor.  Successfully navigating the journey from independence to a succession event—internal or M&A—can be a daunting process for even the most motivated principals.
Buy-in from stakeholders is ESSENTIAL to ensure a GREAT outcome for all, achieving a desired valuation and enjoying the journey.
I recently shared my personal reflections on this same journey with Lisa J. Downs, ACC, CPTD .  In this wide-ranging conversation, I shared my most important lessons (and a few regrets!) learned from successfully executing a sale and navigating my own exit.  It's these lessons learned that continue to serve me today in my work as a Succession Planning coach.
Episode 62: Laurie Nichols Talks Succession Planning – New Aspect Coaching (yournewaspect.com)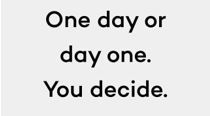 If my story resonates with you, I'd love to hear your story.
Together we'll discover what you really want for so that you and your business thrive on this phase of your journey… starting right where you are.
Click here to download our complimentary report– "5 Questions Business Owners Never Ask and Should, to Create a Succession Plan that Works. " 
Interested in learning more about Lisa Downs and New Aspect Coaching? Click here: or connect with her on LinkedIn.