#1 Lesson I Wish I'd Learned Before Selling my Business 
Financial service professionals are watching the "greying" of our industry with mixed emotions. Many are excited about recent M&A activity and the projected growth in opportunities being trumpeted by industry publications due to anticipated tax law changes. Others, feeling buoyed by healthy firm valuations, are more inclined toward creating a legacy and a sustainable business through an internal succession event.
In my conversations with people, ranging from firm founders to Next Gen professionals, I've observed a common thread of uncertainty about the future and not a lot of transparent planning. Most are "addicted to busy".  Sadly, "busy" is the enemy of strategic leadership… and absent strategic leadership, it is very difficult to successfully execute a succession plan.
If there is one thing, I learned from my own experience selling and exiting my former firm, it's this:  Succession planning is a journey, not a destination AND it starts now.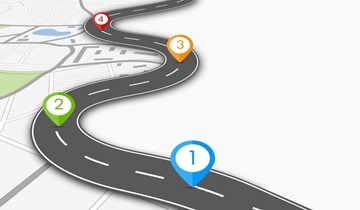 Not enough time = self-deception
For many years before the sale of our business in 2012, opportunities to monetize seemed to crop up regularly for my partners and me. We too were addicted to busy, and as a result, blind to the unspoken expectations that there would always be a buyer for the business, and we somehow would experience a great outcome.  We coasted on autopilot and didn't really invest much energy into actual planning until we felt pushed by unexpected circumstances.
This self-deception left us less prepared than we'd believed, and the resulting urgency made the whole process more than difficult—it was a pain for all involved.  In the end, while we had a successful exit and transition from a financial perspective, our not preparing along the "journey,"
limited our options when it came to the "destination,"
ensured we and our team were not emotionally prepared for the transition and the inevitable changes that followed.
I now realize just how typical my own experience was. Among money management professionals, there is a consistent belief that there is no time today for succession planning and yet, (somehow) there will be time someday. This magical thinking is a part of the self-deception.
Great outcomes require leadership. Succession-ready leaders recognize that time invested in reflection and strategic thinking is not optional, it is essential.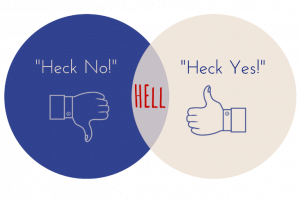 Succession readiness is a choice YOU make daily
Are you the firm founder or a senior shareholder?  If yes, building a succession-ready team, REQUIRES your buy-in!  In my work with clients, we bring unwavering focus to creating clarity on what is their ideal vision for a successful business today and a successful succession outcome in the future.
To assist with this, we get crystal clear on what is a "heck yes" for them relative to succession.  Without this clarity, it can be difficult to know what they must say "heck no" too so that they are well prepared for the journey ahead.  When they are waffling in the middle without a clear sense of what they truly want, it feels like HECK!
First things first…
YOU MUST DECIDE: what is your ideal vision for legacy and succession and is this a goal or not?
If YES, what does it require of you?
If NO, what does it require of you?
If you are a "yes", what is essential for you to say, "no" to so that you free up energy and time to get the ball rolling in a meaningful way?
What choices must you make in your day-to-day schedule to allow time for engaging in the conversations that matter the most with the people who matter so that you create a mutually rewarding journey?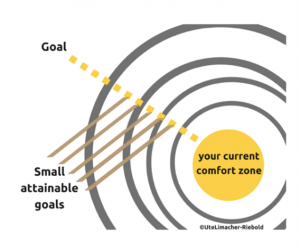 "Perfect does not mean perfect actions in a perfect world, but appropriate actions in an imperfect one." Reginald Horace Blyth
Together we'll discover what you really want for your legacy so that you and your business thrive on this phase of your journey… starting right where you are.
 Click here to download our complimentary report– "5 Questions Business Owners Never Ask and Should, to Create a Succession Plan that Works "